I've been reading quite a bit lately. Thought I'd share with you what my To Be Read line up looks like for this month. It will be a month of books with movies already made or books with movies that are coming out. I don't usually have a theme that I go by when I read, but it just turned out this way. Links to the Goodreads pages are included if you'd like to read the summaries.
My plan is to start with
Jurassic Park
by Michael Crichton
This book has been in the #1 slot of my TBR list since I started Goodreads in 2008. After watching
Jurassic World
, I decided now would be as good a time as ever to finally request a copy from the library. There was quite a bit of a wait list for it, but it was finally released to me a few days ago and I've already started on it.
The next books are in plan, but in no particular order.
The Maze Runner
and
The Scorch Trials
by James Dashner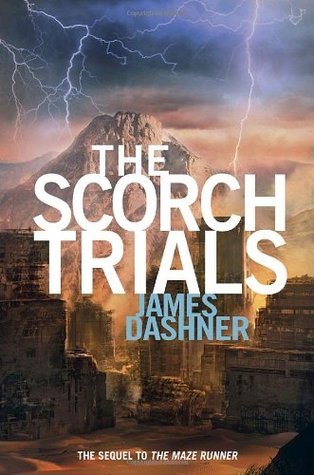 Bought these books on Kindle when the first movie was being hyped for release and have not read them yet. I do not like to watch movies until I have read the book usually, but my Mom happened to buy the Blu-Ray for me for Christmas, so I made an exception. Now with the second installment's movie looming, I thought I should get caught up.
Love, Rosie
by Cecilia Ahern
I have had a physical copy of this book on my shelf since I watched P.S. I Love You years ago. When I watched that movie, I did not know it was based on a book. Once I found out, I decided to check out the author's other work and picked this one up. I believe the movie for this one is coming out in the fall, but I'm not sure of the exact date.
Gone Girl
by Gillian Flynn
No, I haven't read this yet and I have not watched the movie either. I do really need to get to this soon.
Since all of these books are on my current TBR list, I will not be doing a Surprise TBR pick this month. In addition to the above, I know that I do have a couple of books on wait list from the library, so if any of those come in, they will be read with priority as I probably won't be able to renew them. I also decided to participate in my first BookTubeAThon this month, so there will be additions to hopefully fulfill some of those challenges as well. Please feel free to follow my progress on Twitter!
Hope you are all doing great! What's on your TBR for this month?
Take Care and Don't Forget to Smi-Le Always!
^
( " )
/___\