Looks like it's time for my August Wrap-Up! I read 9 books this month and participated in my first Read-A-Thon. Not to shabby if I do say so myself. Links to Goodreads pages for full summaries are included below.
For reviews on the books I read during BookTube-A-Thon, please see the post
here
. The books included in that post are as follows:
Vampire Doll: Guilt-na-Zan, Volume 5 by Erika Kari
Wicked Charms (Lizzy & Diesel #3) by Janet Evanovich and Phoef Sutton
Ghouls Rush In (Peyton Clark #1) by H.P. Mallory
Jurassic Park by Michael Crichton
The Maze Runner by James Dashner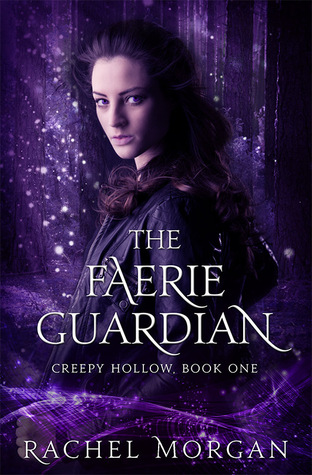 The next book I read was
The Faerie Guardian (Creepy Hollow #1)
by Rachel Morgan. Booktuber
Benjaminoftomes
' Book Club pick of the month was this series. Lots of people read all the books that are currently released, but I just read this one installment.
I really enjoyed this book about spunky guardian Violet Fairdale and her quest to correct a mess she's gotten herself into as well as an adventure in first love. I would've totally continued on with the series, but as it was, I was behind on my TBR picks for the month. I do plan on reading the next installment soon though as I can't wait to find out how the story unravels. If you are insterested in this book, it is still free on Kindle as of the date of this post
here
. I highly recommend it! 4 stars
Then I dove into
Vision in Silver (The Others #3)
by Anne Bishop. This series has been some of my best reads this year and I do have to thank Booktuber
The Gwendolyn Reading Method
for the recommendation. The second installment of this series was not as exciting as the first in my opinion, but this book brought back everything I was missing in that second book. The mystery element is back and things are starting to heat up between the humans and the Others. I'm also loving that it looks like things are finally starting to progress in the romance department, but I am not loving the fact that I will have to wait until March for the next installment! A perfect example of why I don't usually start series until all the books are released. (。•́︿•̀。) 5 stars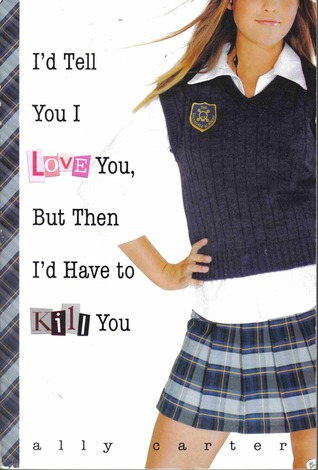 My next read was a little out of the usual for me, but there is a good reason. I read
I'd Tell You I Love You, But Then I'd Have to Kill You (Gallagher Girls #1)
by Ally Carter.
As you may be aware, I joined the
Monthly Recommendations Goodreads Group
this month. September's theme is books that are set in school. In trying to collect my recommendations for the next month, I realized that I hardly had any books in my arsenal that I could recommend. My daughter had this one in her collection and told me she enjoyed it, so I gave it a shot.
This was a pretty cute book and though I think I would've enjoyed it a whole lot more if I were much younger, I still enjoyed the read. I'm not going to go into any further detail as I will be including it in my recommendations next month, but I did want to also include it in my wrap-up. 3 stars
To end the month, I read
The Scorch Trials (The Maze Runner #2)
by James Dashner. I've had pretty bad experiences with Dystopian series in the past where I like the stories less and less after really enjoying the first book. In this case, I'm happy to say that I enjoyed this installment more than the first and am really looking forward to the movie coming out next month.
The setting wasn't as enjoyable to me in this book as it was in the first. I thought that this trial was interesting but I'm left with even more questions at the end than I had when I started. I'm just hoping everything doesn't go down the drain in the next installment. That may put me off Dystopian series for a very long time.
And that does it! I have several interesting things planned next month, including two new Read-a-thons so stay tuned. I'll be back soon with my TBR for September. What were some of your best reads this month?
Until next time, Take Care and Smi-Le Always!
^
( " )
/___\
Image credit goes to Goodreads