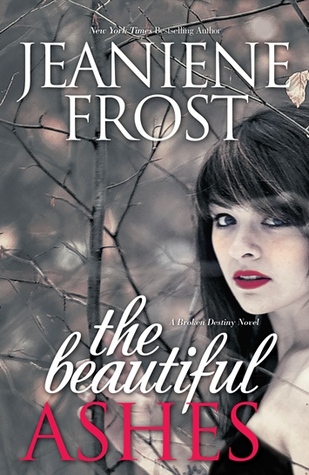 This is the first book in a new series by Jeaniene Frost. As per every other book I've consumed by this author, I listened to the audiobook version narrated by Tavia Gilbert. Categorized as Young Adult, I would personally categorize it New Adult instead.
This story about Angels, Demons, and Destiny was enjoyable for me. You can go to
Goodreads
to read a summary of the book. I thought the concept was interesting, as I have not yet read many other books with this type of theme, though I know there are several out there. As I finished this audiobook, I was reminded of the reason I don't start series before they're done or nearly done, because now I have to wait to find out what happens next! Tavia Gilbert's narration is excellent as usual. If you haven't listened to any audiobooks narrated by her, I highly recommend you check her out. Of course, I also recommend Jeaniene Frost's Night Huntress Novels if you're interested in books about Vampires and Ghouls, though those are categorized as Adult.
I listened to the audiobook on
Scribd
. If you don't already have a membership to their service, you can get a free two month subscription by following the link. Jeaniene Frost's Night Huntress novels and the audiobook versions narrated by Tavia Gilbert are also available on the site, if you might be interested in those.
PopSugar Reading Challenge: A book with non-human creatures, check!